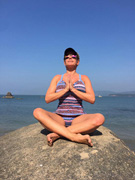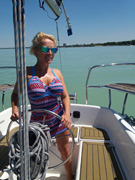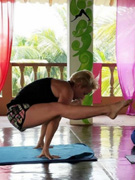 Welcome to my site!
My name is Eva Horvath. Sports have been part of my life since I was 7 years old. I tried lots of sports like handball, athletics, eurhythmics, jazz ballet, dance and since 1996 aerobics. I became very successful in aerobics, both in competitions and in instructing. I had the opportunity to live in the United States and there I tried pilates which was love at first sight. In 2007 I started to study Stott Pilates and year by year other advanced courses followed like trx, gflex, rip trainer, bosu, body ball, girja, yoga, cupping, taping, flossing, Swedish massage, Thai massage and fascia release.
Meanwhile I opened my pilates studio in Hungary, where I live.
Traveling has always played a vital role in my life, I can say I am addicted to moving around the world, enjoying the sun, the ocean and of course to surf. Therefore I went to Bali in 2019 to obtain my Isa surf instructor certification to teach other people how to stand up on a surf board and to see the smile on their happy faces.
What can I say? Anything is possible if you believe in yourself.